We print all over the cup and saucer.
Permanent Ink.
Dishwasher & Microwave Safe.
These are stackable cups & saucers (on your right)
come in 8 oz. and smaller espresso sized too
Where do you want your print?  Handle, or Inside - we print all over.
We custom print and personalize espresso cups and saucers.
These can be purchased single print or case lots.  We have no minimum order.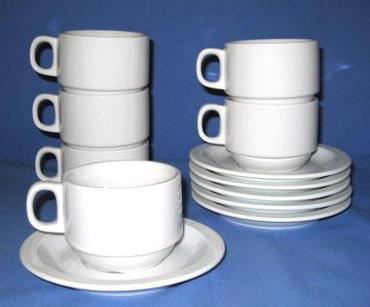 These are our sometimes called "Bell Cup" because the image is like an upside down bell. These are by far considered "Traditional Shape".  Very popular and you can wrap a band like this one around the rim of the cup and on the "face" of the cup a logo.  This one also has the saucer "button" printed. This you can barely see under the cup, and this button is where the cup rests.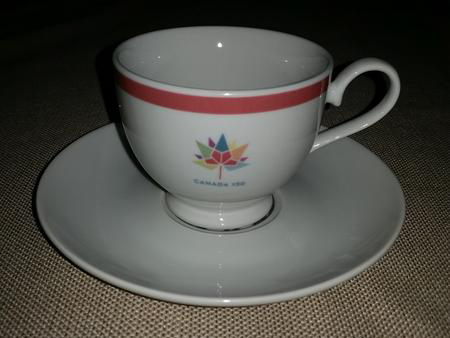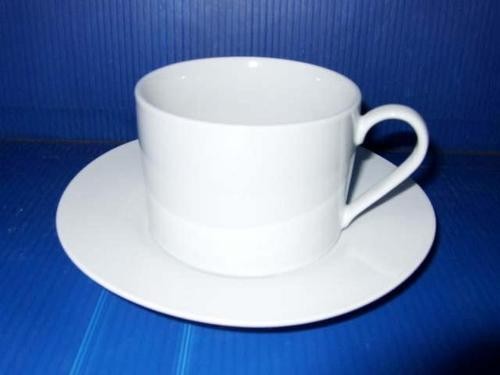 These are often called "Can Cups & Saucers" because the cup is the shape of a can. The image can be wrapped around this cup, from handle to handle.  We can also print your image or text or logo on the saucer as well.
Very modern looking and popular.  These are just under 8 oz. So a very normal size.  Call us if you have ideas of your printed needs.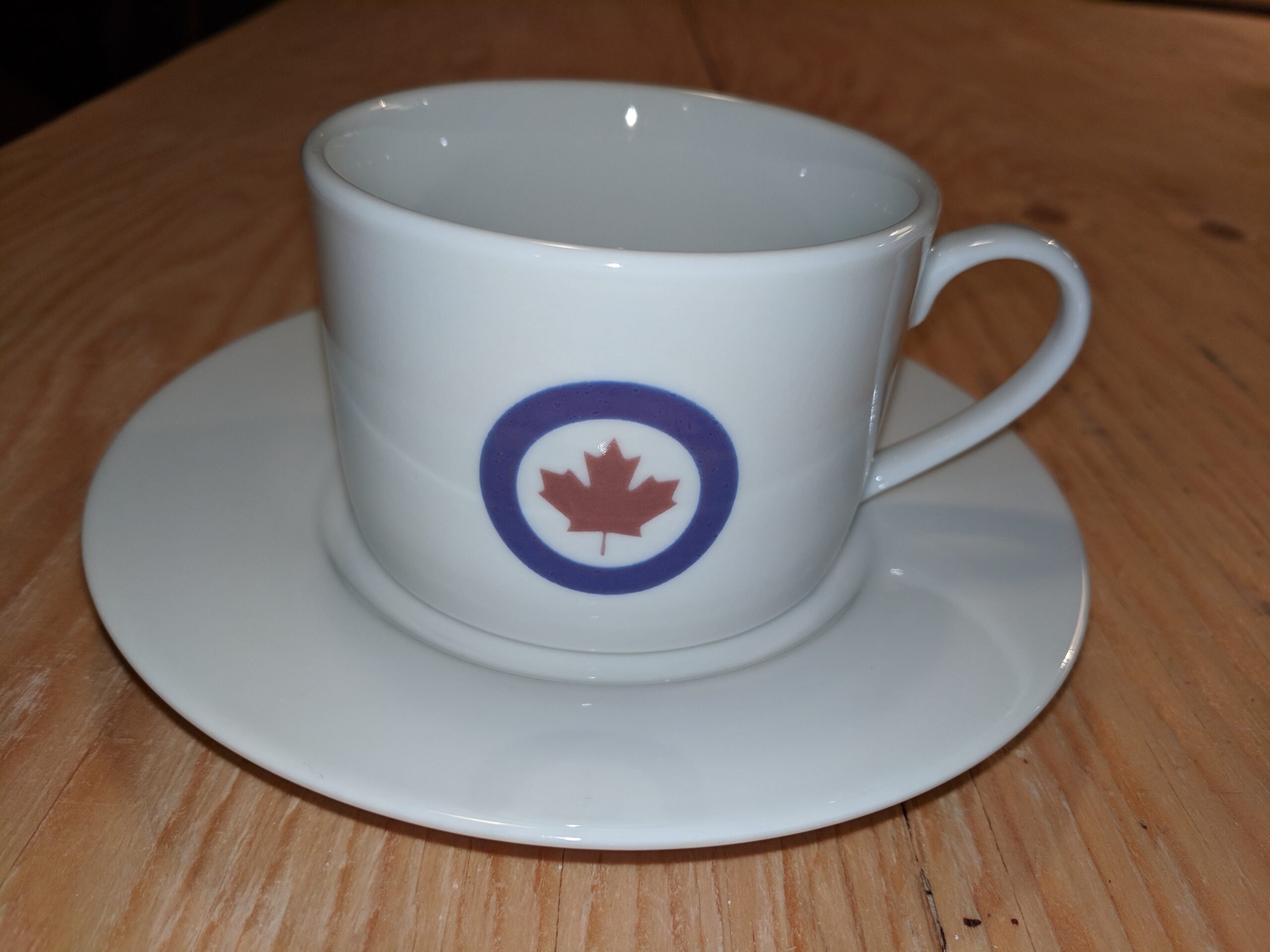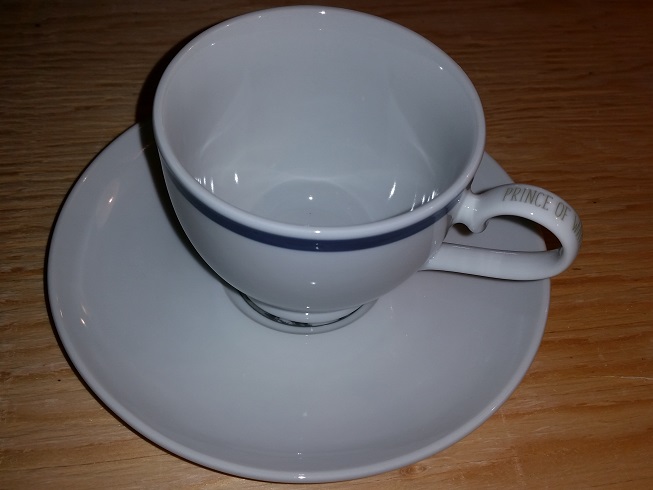 8 oz. cup and saucer of course everything we print on is porcelain and some indoor tile is ceramic. These cups and saucers that we custom print are porcelain.
This says "Prince of Wales" on the handle in a grey colour.
We also printed on the saucer as well, see next photo.