Custom Bone China Plates, High End and Elegant Perfect for Your Event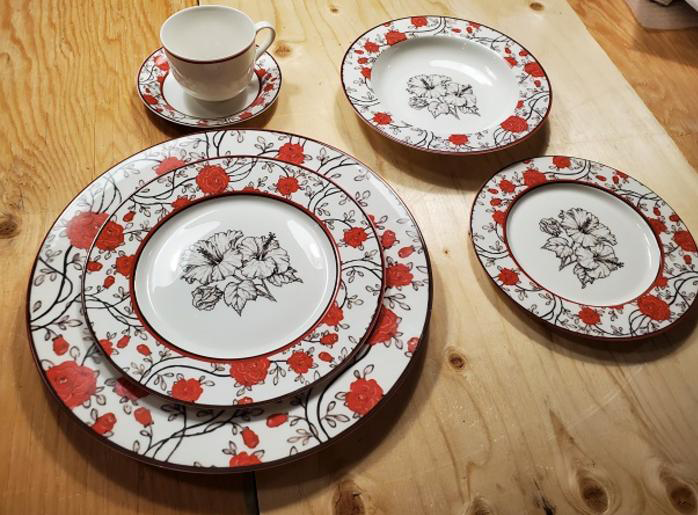 Bone China Plates are some of our more expensive dishware to print on.
They are made out of porcelain and 20% Bone Ash.
Very light weight and what makes them very unique to print on, is that they are translucent. Meaning as light shines through the back of the plate, the image coloring/colouring will look a bit different.
Some say its like "glory" shining through the printed plates and bowls.
The bone china comes in various sized plates as you can see in the photo as well as a rimmed bowl (top right of the photo) and a cup and saucer as well.
You can purchase the size or pieces you want.
Video showing you more 1 minute on our amazing custom printed bone china plates and dishware