Your Custom Printing on Serving Platters - Platters Either Oval or Rectangular
We have various styles and sizes of platters.
We can print one or thousands.
Food Safe - Dishwasher Safe - Microwave Safe
This particular platter comes in 3 sizes:
Model 6657 OP-10    10 inches x 6.5 inches x 1 inch height
Model 6658OP-12     12 inches x 7.5 inches x 1 inch height
Model 6659OP-15     15 inches x 10.25 inches x 1.25 inches height
Large Rectangular Printed Platters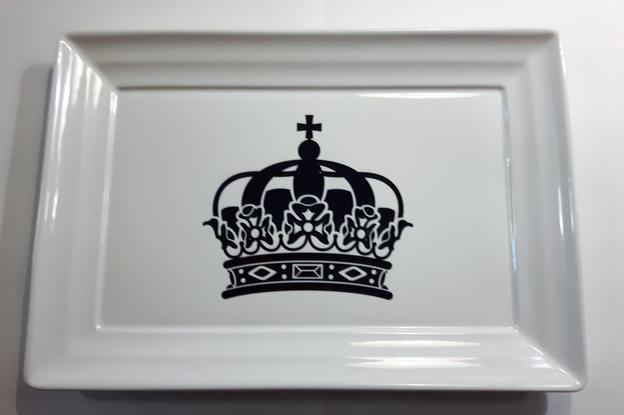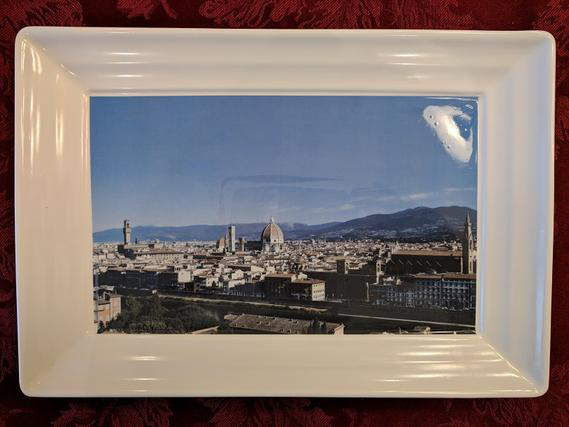 We sell these crown 14 inch porcelain rectangular platters. Great for serving platters for those special holidays.  You can purchase them from us, and add your own words or family last name to the back of the platters too  Price is $109..99 each.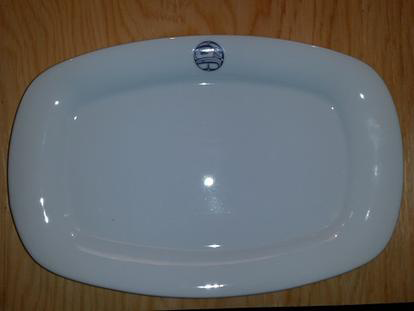 We print in the middle (face-of-plate) and the rims too.
Also the back or underside as well.Mo
Model 9500OP16  is our 16 inch x 11.5 inch (largest)
Model 9500OP14 is our 14 inch x 10 inch (medium)
Model 9500P12  is our 12 inch x 10 inch (smallest)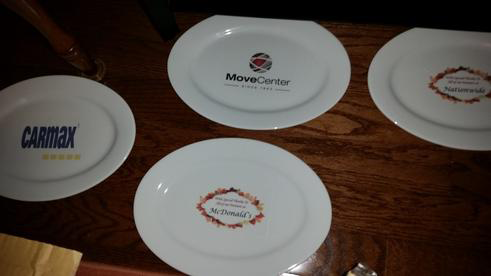 We had the honour/honor to print logos for the various Army/Navy/Air Force in both the US and Canada.