Our Coupe Plates Will Look Even Better with Your Design...
Gold and Platinum Coupe Plates (known as "metallic")
​​Model J064731 is our 8.25 inch gold banded coupe plate its 22 kt gold (real gold)
Model J068891 is our 8.25 inch platinum banded coupe plate its 2 mm of platinum (real platinum)
We have to generally leave a 1/4 inch minimum white band before we get to the gold or platinum its because if our print, touches the gold or platinum or gets too close it will remove the expensive metal.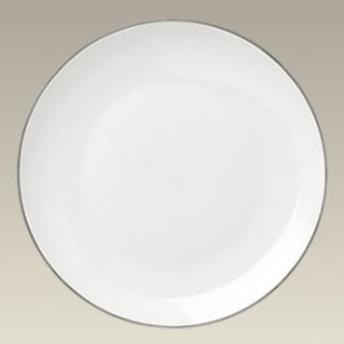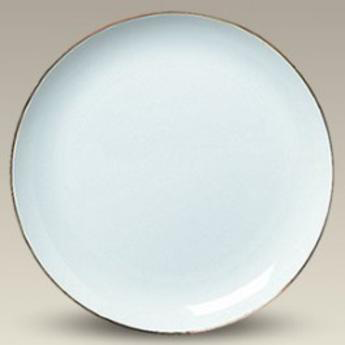 Custom Printed Gold Coupe Plates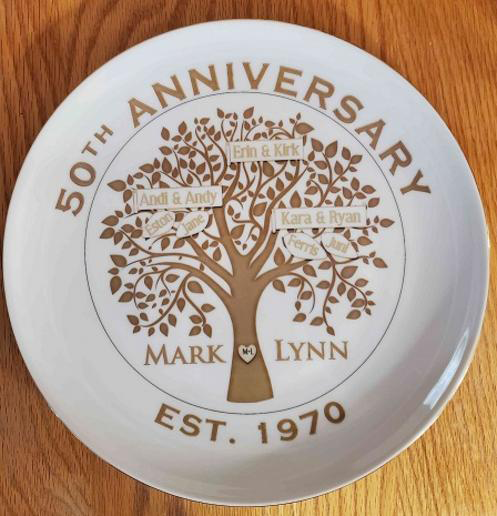 Gold rimmed coupe plate.
Now we don't print metallic, so we do not print gold or silver BUT we do print on gold rimmed plates.
Since we don't print gold, so its not metallic gold but color that would go well with the gold rimmed, not matching it but close to it to make an magnificent look (and use-able) dinner plate.
Coupe Plates Non-Metallic (just white or blank)
4 sizes of coupe plates
Coupe plates that are NOT gold or platinum (see photos  below)  but just white come in 3 in stock sizes and 1 special order:
Model J073951 is our 12 inch charger (special order) dinner plate
Model J074751 is our 10.88 inch white coupe dinner plate
Model J074761 is our 8.25 inch white coupe salad plate
Model J074771 is our 6.13 inch white coupe bread/side plate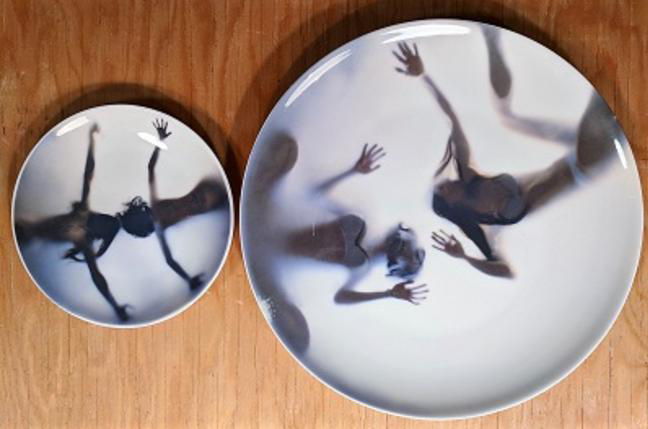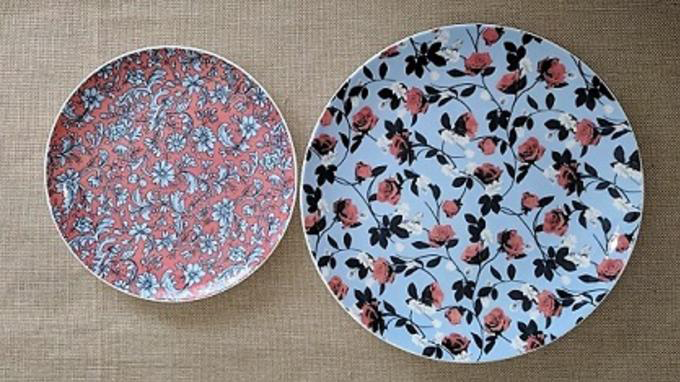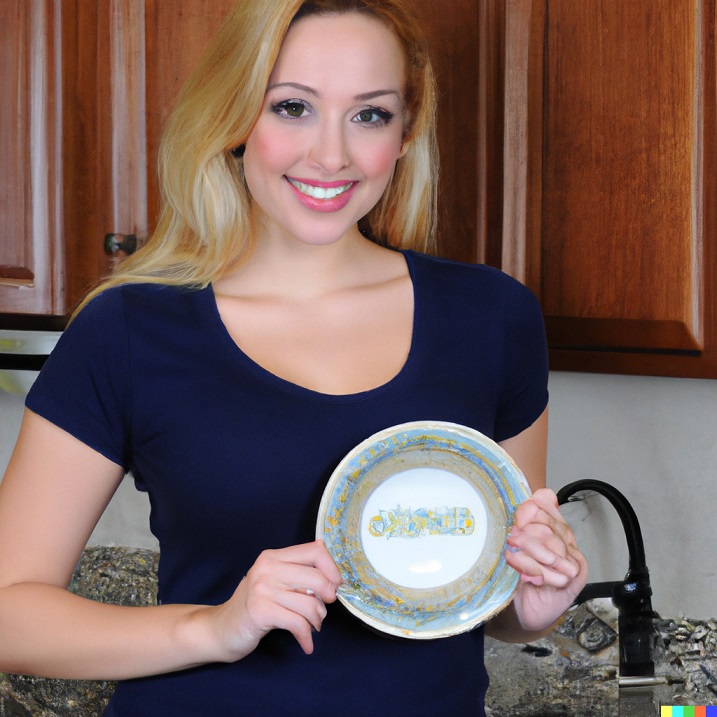 Dishware & Plate Accessories Brass Plate Stands and Invisi-Wall Plate Holders (made in UK)
Gold Like Metal Plate-Stands
Large Brass Plate Stand  Model J02438L  is $11.99 each
Medium Brass Plate Stand Model J02438M is $10.99 each
Small Brass Plate Stand Model J02438S is $9.99 each.
Large quantities are eligible for a discount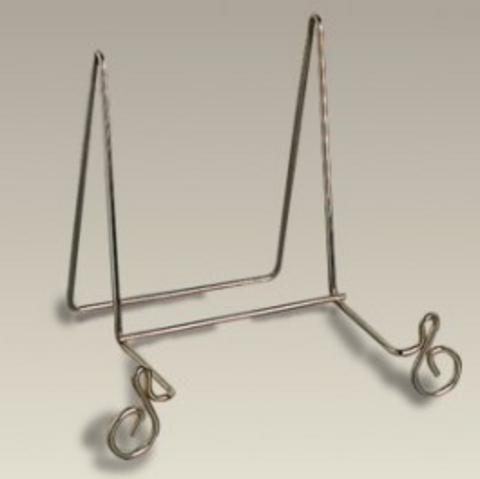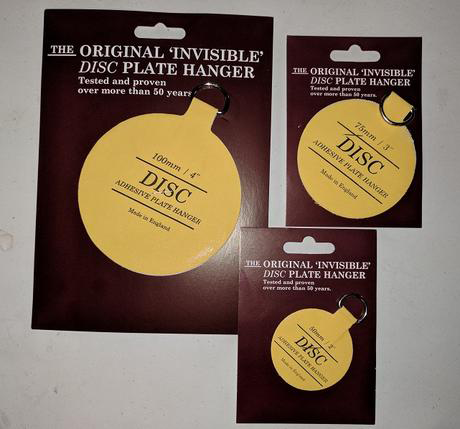 Invisi-Wall Plate Holders
Large Invisi Wall Plate Holders $12.99 each
Medium Invisi Wall Plate Holders $11.99 each
Small Invisi Wall Plate Holders $10.99 each
The invisi-wall plate holders we've sold to museums because they don't like to see the wires or "anything" holding the plate on the wall. These are solid but can be removed by wetting the commercial grade yellow rubber. Made in U.K. and nothing like it.