Custom Printed Gold Coupe Plate Testimony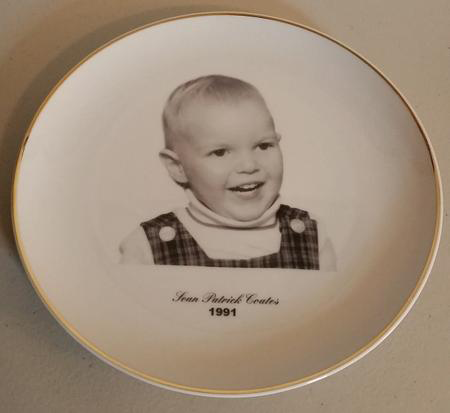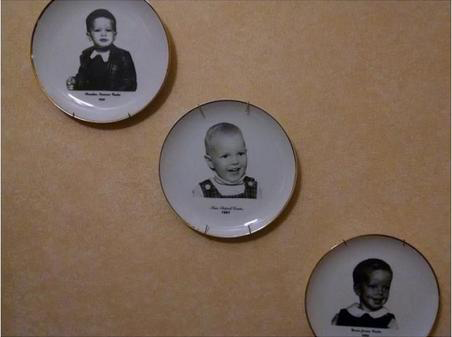 This Testimony also just came in from Jeff Coates.
Thank you Jeff for allowing us to show others our amazing Detailed Print Technology....
We were printing Jeff's plate on a 10.25 inch 24 kt. Gold Rimmed (single band) Plate. You can have your printed plate or platter too.
The problem was that our customer Jeff, had his 3 sons printed plates done a long while back (these were done by screen printing, our method wasn't available then) and then his middle plate broke!
This plate was his son Sean's plate - now broken.   So, Jeff contacts us to see if we can replace it, which we did finding him the exact plate in size and gold and printed it. But now with newer and more detailed technology - we call "Chemology"...Here is what Jeff had to say:
Hi Eric – The plate arrived on Tuesday and it looks awesome. Thanks so much for all the work you and your team put into matching the existing 2 plates.

The plate from Paris Group is the best of the bunch. Maybe that will help make up for the fact that my middle son, Sean was missing his for 15 years.

I have attached a photo of all three plates. Sean's is so good that I'm trying to talk my wife into redoing the other two. I will highly recommend your company to any of my friends. I'm sure that when we have grandchildren, someday, we will continue the plate tradition by ordering them from your company.
    
Jeff Coates MI
Balozi Plates Custom Printed For a Yacht
To PhotoPlates.net

...Not sure my photos are good quality (sending them to you), but we LOVE the plates! They're exactly what we wanted, and are great quality!

Thanks!

d.         @yahoo.com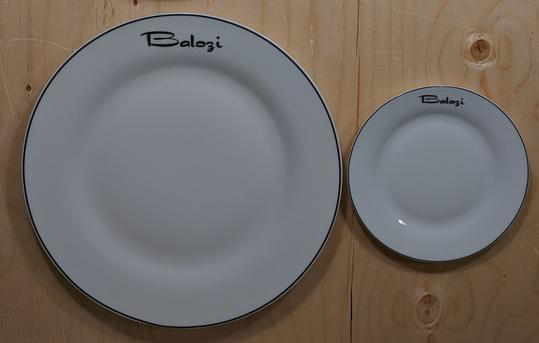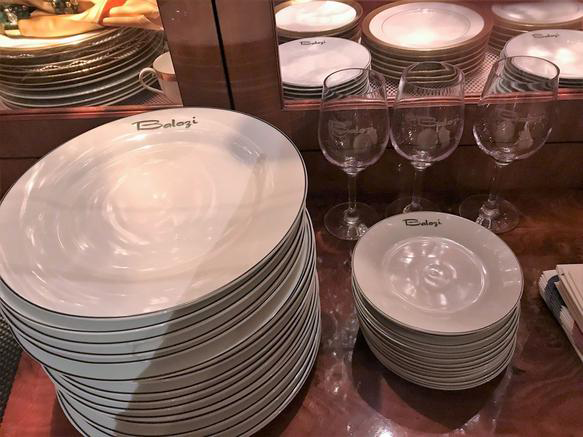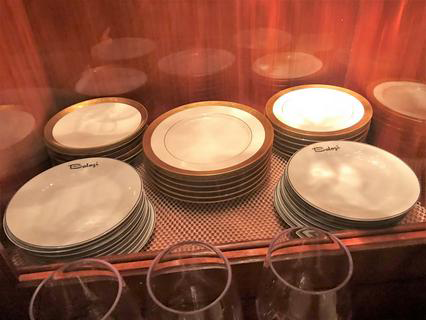 Children's Fund Raising Printed Plates for Franklin Elementary Santa Monica, CA
Hundreds of printed plates with drawings from the children all for school fund-raising
Dear Eric,
Thank you very much for partnering with Franklin Elementary School to create beautiful ceramic plates with the children's darling artwork. The scope of work was huge and the timelines were tight, yet your team rallied with élan, professionalism, high-touch responses and a matter of care that most vendors couldn't achieve. The plates are wonderful for the kids' meals and a conversation-starter. 

Thank you very much!
Kindest regards,
Niki V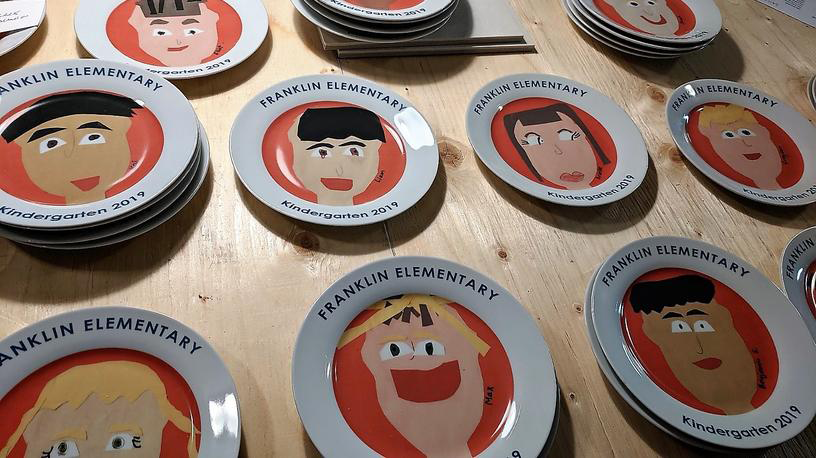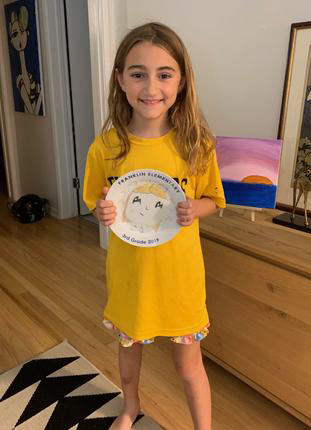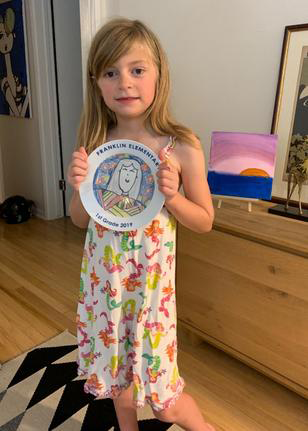 Kingsmill Estate Resort in Williamsburg Virginia
we created and printed 12 inch charger plates (largest dinner plate) with a black band and their logo on the top rim.
Email from Kingsmill Estate:

2019-10-22 11:13 AM


Eric,

Event was a complete success and the plates look phenomenal!

I'll look to you again when we decide to upgrade the bread plates

and additional dish ware with the logo as well.

Looking forward to doing business with you again!

Best,

David Wandrey
Estate Manager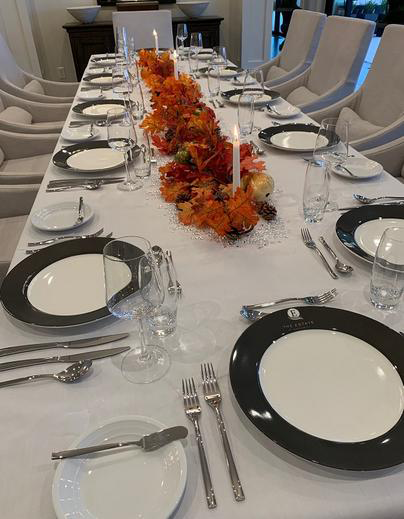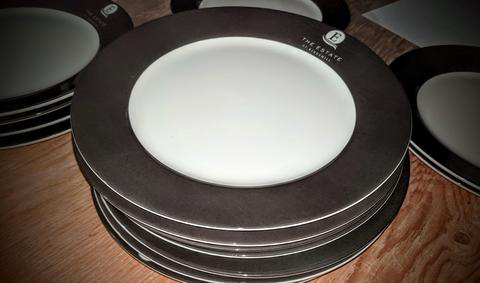 Using Illustrations Of Her Old Childhood Homes We Printed Dishware for Sandy
Sandy had illustrated home and cottages of your family over the years, some homes even Grandma lived in as a little girl, and we printed these illustrations on round and square tiles that you can see on her wall in Florida.  this is her email to us:
2019-08-25 3:57 PM 

Dear Eric, I hope you remember me, my name is Sandra from Florida and you guys made me beautiful plates and as I promised here are the pictures of those plates on my wall. Please if you wish use them as good reviews on your website or fb. Since the collection is so good, I decided to make more plates hopefully i will have ready more photos for you pretty soon. The collection is on my wall are my childhood homes, super special we love them! thanks again.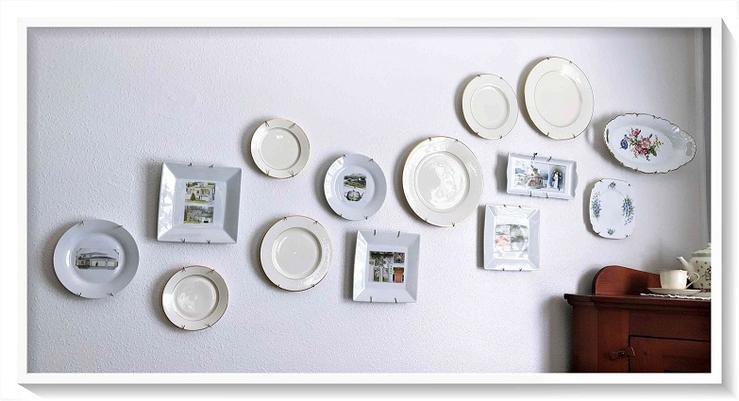 This email came in from a happy customer. These are his plates front (face) and back (underside) all custom printed.
Date: Tue, October 11, 2016 1:59 pm
To: "info@picturedtile.com" <info@picturedtile.com>

 Thank you for the plate! We received it yesterday and think that it looks great!

ARTUR SZUSTER, Associate Director
Dining Services – All DivisionsCloser relationships live here every day.  
Brookdale Senior Living Chicago Illinois

 This is the plate, that we created for Brookdale Senior Living in Chicago (home of the world series champs - The Cubs!) It was a gift for a much loved staff that was leaving after many years.  24 kt real gold double band rimmed. (printed front and back!)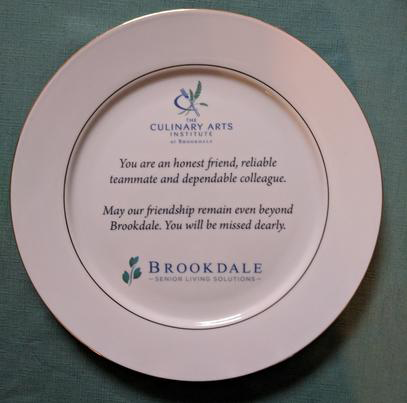 Email July 20 2017
Hi Eric.
Bob Gillespie here. Just wanted to let you know the plate arrived the other day, and just in time for my daughters birthday. She absolutely loved it. Said it was gorgeous. Thank you so much for your help and service and speed. I will refer you to anyone needing thing like this, with enthusiasm. Thanks again and you have a great day!
We printed a square birthday plate for Bob's daughter.
This was the plate we created for Tom.
Sat 2021-03-20 6:37 AM

Eric:

Just wanted to let you know the plates arrived on time. They came out great!
I am very pleased.

THANKS!

Tom F
Chief Executive Officer
Fo. Construction
Houston, Texas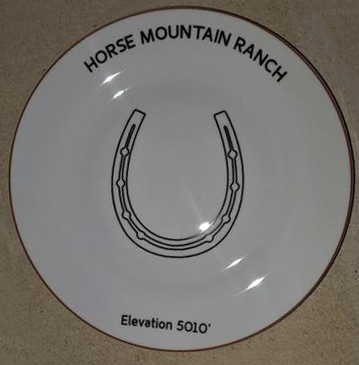 Malia sent us one with a hot dog and apple on the plate just for phone - as they were using it.  One was our measurement but you can see we printed it and then when they got it put a real hotdog and apple on the same plate.
Thu 2021-03-25 4:32 PM


 Hi Eric,

The guys were so surprised and LOVE

their plates.

Tracking says your present has been delivered. Hope you and your wife will like it.

Thanks for everything. Aloha, Malia