Custom Porcelain Printed Pitchers, Water Jugs and Custom Printed Tea Pots
You use your artwork your logo or your photo, to print on Pitchers, Water Jugs and Tea Pots. Dishwasher Safe and no minimum orders - yes you can order one only, if you want.
We custom print on all kinds of porcelain. These are all white porcelain water jugs and pitchers and Tea Pots, that we print on. Most of these are rounded bottoms and so we can "Spot" print them not wrap them. Call us or email us if you need more information like spot or wrap printing or any other questions, you may have.
Get your Custom Printed Jugs Here as well as Pitchers and Tea Pots
Note: all though these are used for water most of the time, some folks use these for flowers as a vase instead
Custom Printed Jugs With Your Photo Or Logo Or Text On Jugs, Pitchers and Tea Pots
These are white ceramic pitchers and some call water jugs.  These can be washed in a dishwasher and can stay in your refrigerator, even if they are printed.  The print is under glaze, (like all our printed porcelain and ceramic) when its glazed, which is melted glass that pours over your image as its fired in our kilns, then cools which seals in your image, making it safe and also dishwasher and microwave safe.   Of course we are showing Grandma here using a water pitcher as a vase, which you can also do.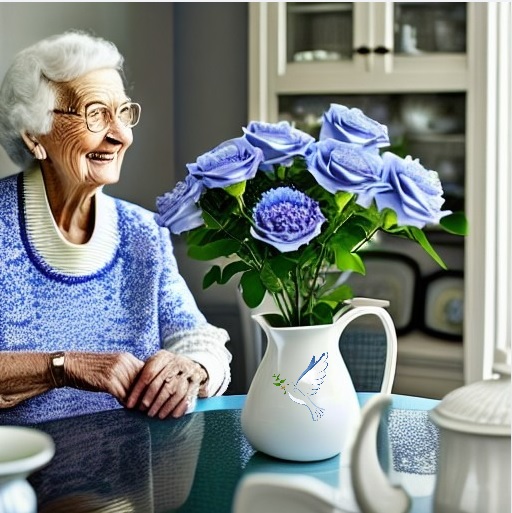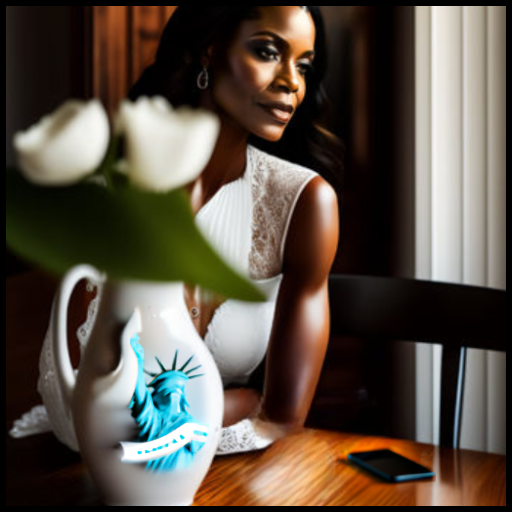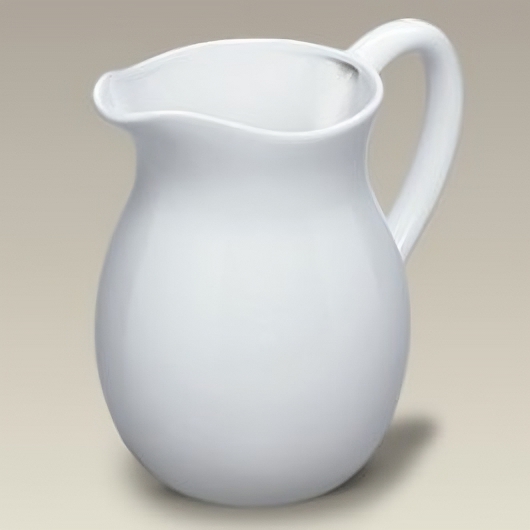 These Ceramic White Pitchers or Water Jugs, can be printed in spot areas only. Of course full color/colour and dishwasher safe but like the Statue of Liberty on the Printed Pitcher on the table below, it only has a spot print on the side.
No minimum order, of course this can be used for flowers or for the table serving water..
Round 42 ounce Round Porcelain Tea Pot - Ready to print -Ready to pour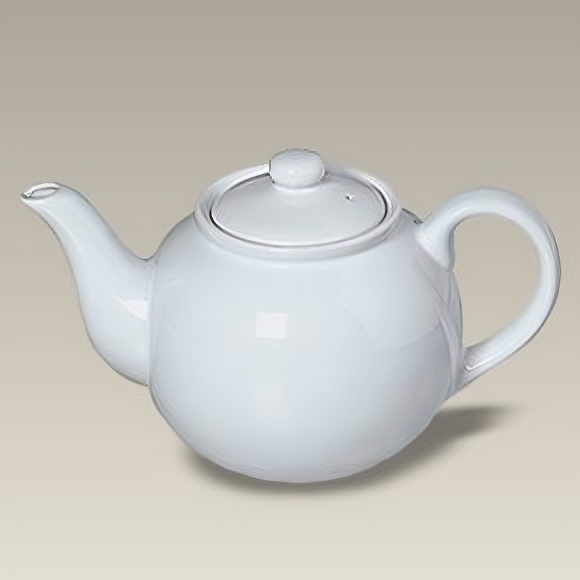 One of our larger tea pots. You can print your full color / colour image on the side of the tea pot, you can also put a small photo or words on the rim or print text on the handle - like your family name for example.  This tea pot is ceramic and is 42 ounces.  It serves 6 or 7 guests and is 5.75 inch in height.  Model J052791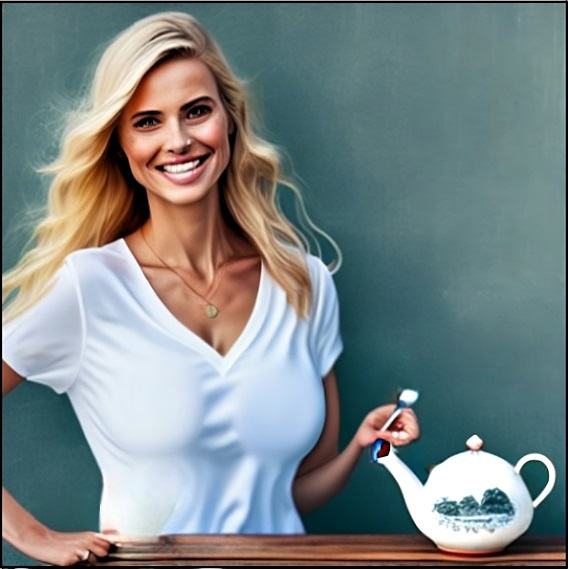 Round Printed Tea Pot 24 oz
We have our 24 ounce porcelain Tea Pot.  Printed in spot places and you can even print a cup and saucer or mug that matches.  This tea pot is good to serve 2 or 3 friends and it is 5.25 inches in height.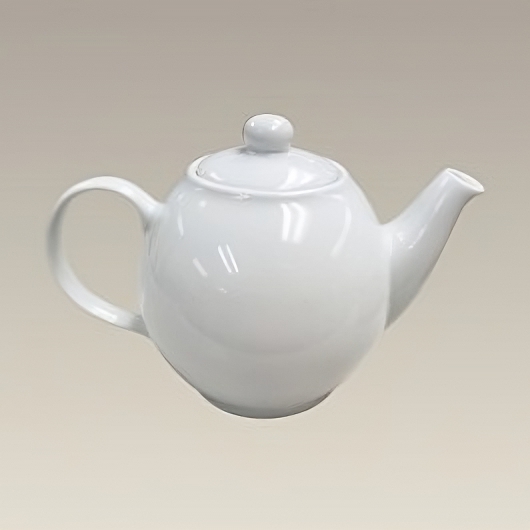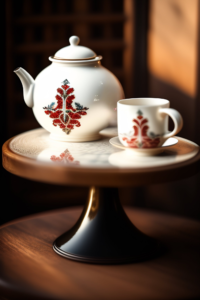 Small and cute printed 16 oz Rosebud Porcelain Tea Pot
Standing only 4.5 inches tall (so it aint big).  At 16 ounces this is good for1 or maybe 2 smaller mugs. Again this Rosebud Porcelain Tea Pot can have a spot image printed on the side (like the photo on the right below) and you can also print around the rim of the lid or on the lid.
You can print a logo or part image on this tea pots or pitchers or jugs.  The more print/ink we use increases the cost.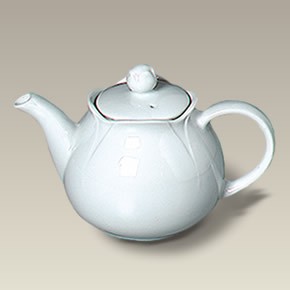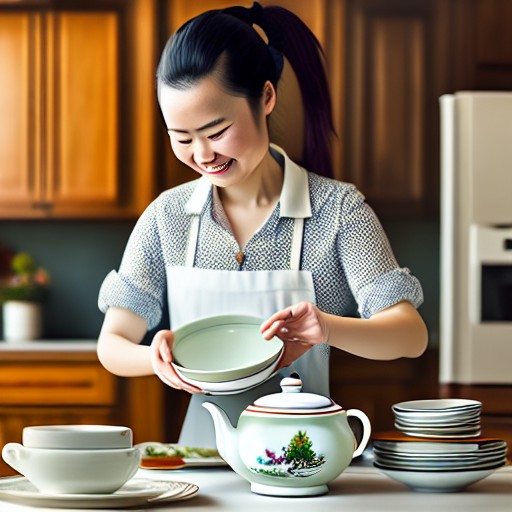 When we talk on our sites about "wrappable" meaning you can wrap your image around the entire piece, in one print action.  So this little tea pot is printed in spot locations only say the photo on the right is a tree and some flowers. The lid has printing as well.
We have all kinds of different styles on all kinds of porcelain and ceramic. 
These tea pots and pitchers and jugs, that we print on, just call or email us for pricing, we have no minimum order or we can print thousands.
Buy one as a gift or purchase in bulk to re-sell.
Call 1 855 410 8797 ext. 1 
Paris Group Inc.