Toss Your Old Fashioned Ashtray Out and Get Custom Ashtrays That Looks Amazing!
Using your own artwork or company logo transforms our white porcelain ashtrays into a fancy ashtray that looks nice and is usable.
And our smokers LOVE IT!
These are not ceramic ashtrays they are better then that, they are porcelain ashtrays. And even better than that they are printed with your favorite artwork. Before you decide what you want on your personalized ashtray you have to figure out which ashtray you want to buy.
Also if you are looking for our printed plates then Photo Plates are here
There are four basic types of porcelain ashtrays two are gold rimmed with porcelain the other two are blank white porcelain without the gold. They come in two different sizes, one of the gold rimmed is square, the other is rectangular. Its the same as the blank white ashtrays they also come square and rectangular.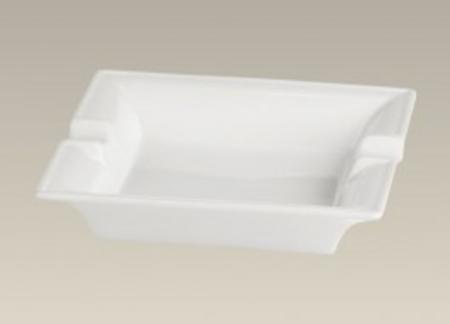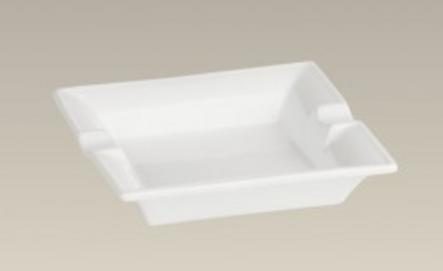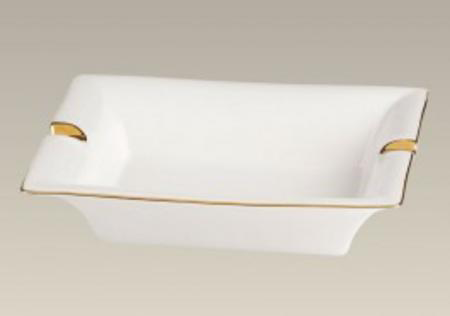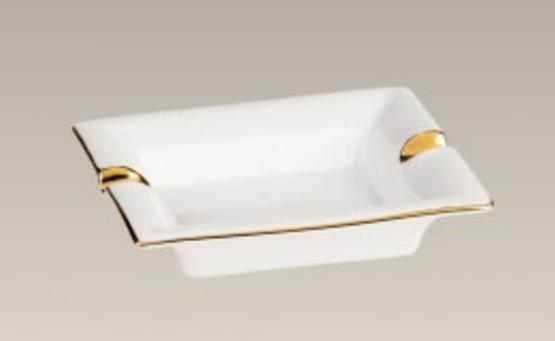 We've printed logos in our ashtrays for men's clubs and their cigar smoking rooms using it as a cigar ashtray. Saying all that we have sold printed ashtrays for Chinese food restaurants where customers spit out their chicken bones into the ashtray and not on the floors making the servers angry.
I don't know about you but picking up half chewed chicken bones off the floor is not my idea of a good time this is why they buy our printed porcelain ashtrays its not just for smokers.
Our gold rimmed ashtrays can be so beautiful that people have them just for show.
Just like the Toronto art gallery bought gold rimmed ashtrays with their artwork for display in the gallery.