Printed Custom Cake Plate and Stands...Once Printed You Can Have Your Cake & Eat It Too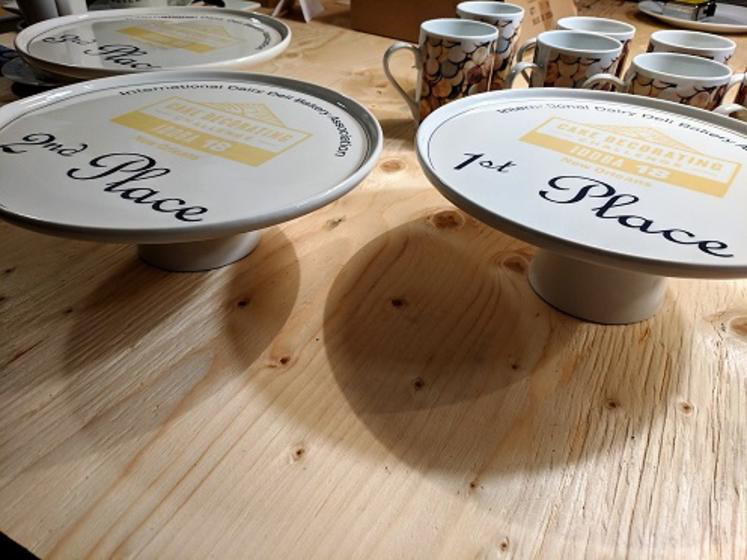 We carry 5 sizes of cake plate stands.  Usually we have 2 or 3 in stock of one or the other.  We print on all of them.
Sizes:

3.87 inch plate with stand for cup cakes. Model J075121 
6.25 inch with stand Model J073941
8.25 inch with stand. (not always in stock)

10.5 inch with stand. Model A0612

12 inch with stand Model A0610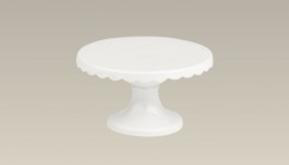 Note-stand can be printed, also can come attached or shipped in 2 pieces to you.

If this is something you need exact

measurements, email or call us.
Printing in full color/colour
Note: Because of the glue, cake plates with stands shouldn't be put in the dishwasher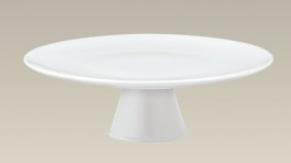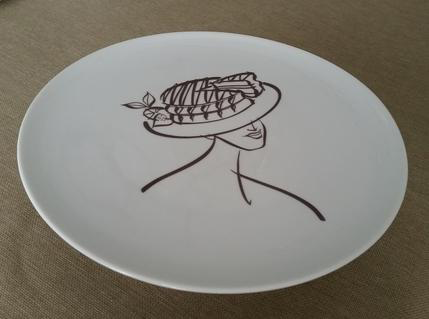 Proud to supply printed cake plate stands to La Rocca Cakes 
They make our favourite cakes, and with the good ingredients too!
We also print signatures on cake plates (really on all porcelain even plates, especially the backs (underside) of plates.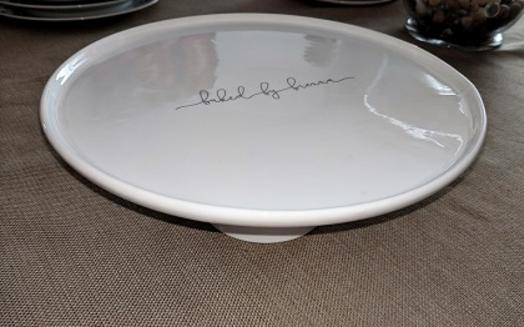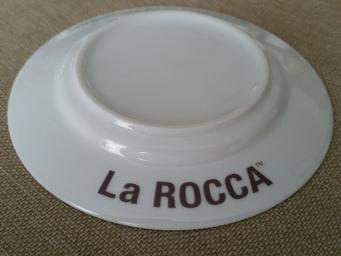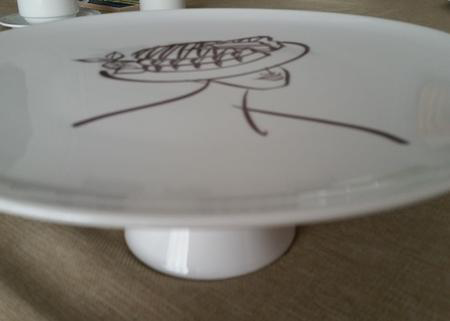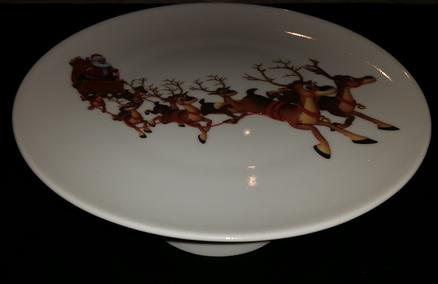 We do lots of Christmas theme Cake Stands, also Wedding Cake Plate Stands as well.
Personalized Christmas Cake Plates As Well As 6" Trivets too.  Or put your Christmas theme on your own set of dinner plates - create any design or photo you like. We have no minimum orders!  Our orders ship around the world and are one piece to thousands. All our printed dishware is food safe and dishwasher and microwave safe!.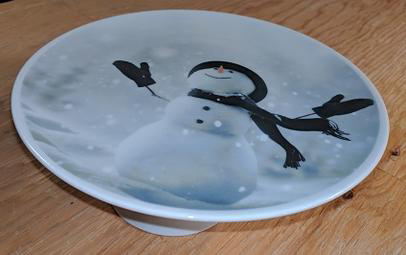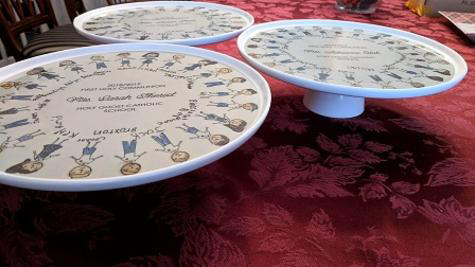 Children's drawings personalized with their names all around the cake plate, and the school name and class name printed in the middle. We can do fund raising with dinner plates, mugs but also these cake plates!
​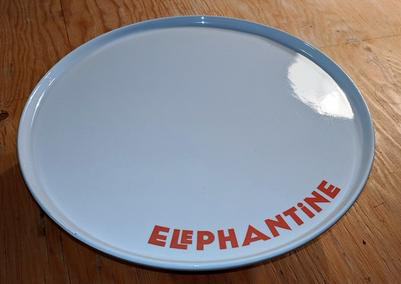 When in Portsmouth New Hampshire check out Elephantine Bakery (you won't regret it) 
​https://www.elephantinebakery.com/
​
To see our list of wholesale prices and (blank) cake plates
where you can have us print on the cake plate in food safe and dishwasher safe ink.